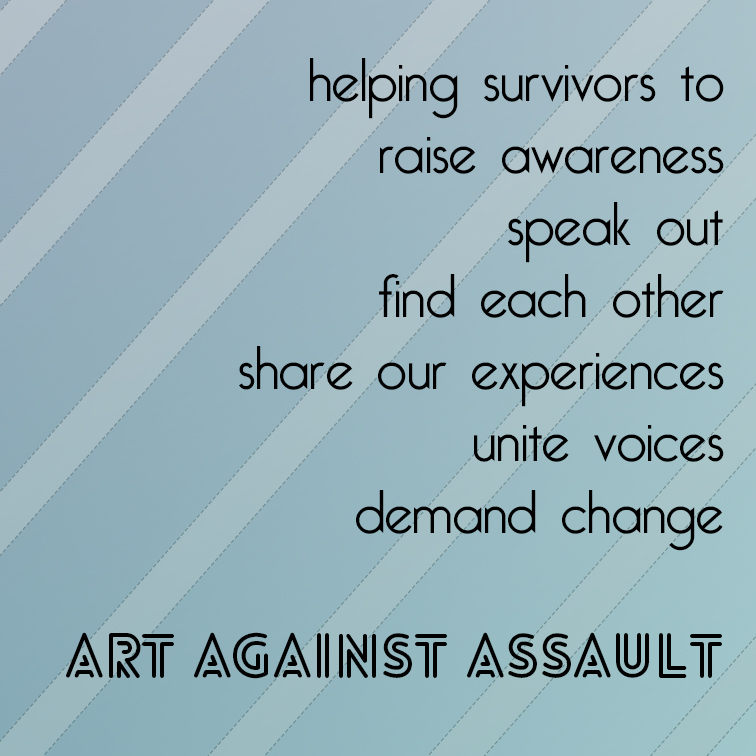 Our Story: Art Against Assault was founded in 2011 by survivor artist and activist Mirabelle Jones. Following her own sexual assault which she experienced while still enrolled in graduate school, Jones started Art Against Assault as a way for survivor artists and writers to unite through a shared mission of breaking the silence surrounding sexual assault, rape, and domestic violence through the production of creative works. Proceeds from these works go towards supporting national sexual assault and domestic violence victim's resources.
JARRING III, a set of artists' books sharing the true narratives of 22 survivors of sexual assault, was the first project to be launched by Art Against Assault. To date, it has raised thousands for sexual assault survivor resources while also serving itself as a valuable on-campus resource for student survivors and visitors. The project has been collected by the University of California at Berkeley, the University of North Carolina at Chapel Hill, Syracuse University, the University of North Texas, and the School of the Art Institute of Chicago and supported by individual contributors.
In April 2016 and 2017, Art Against Assault went on tour to speak at college campuses and universities across the country for Sexual Assault Awareness Month visiting School of the Art Institute of Chicago, Mills College, Maryland College Institute of the Art, Syracuse University, and more to speak to student survivors about the power of creative works to heal trauma and enact social change. In 2018, we will be visiting the University of Utah and Diablo Valley College for a collaborative self-care workshop.